We are sure everyone heard that the Governor implemented new rules on our industry once again.
Moving forward our hours will be Tuesday thru Saturday 12:00-10:00. Last food orders will be taken till 9:00 every night of the week.
No customers are allowed to be inside after 10:00. Our outside dining will remain open and we are trying to keep it as warm as possible. There will no longer be any seats at the bar.
Curbside pickup is available upon request.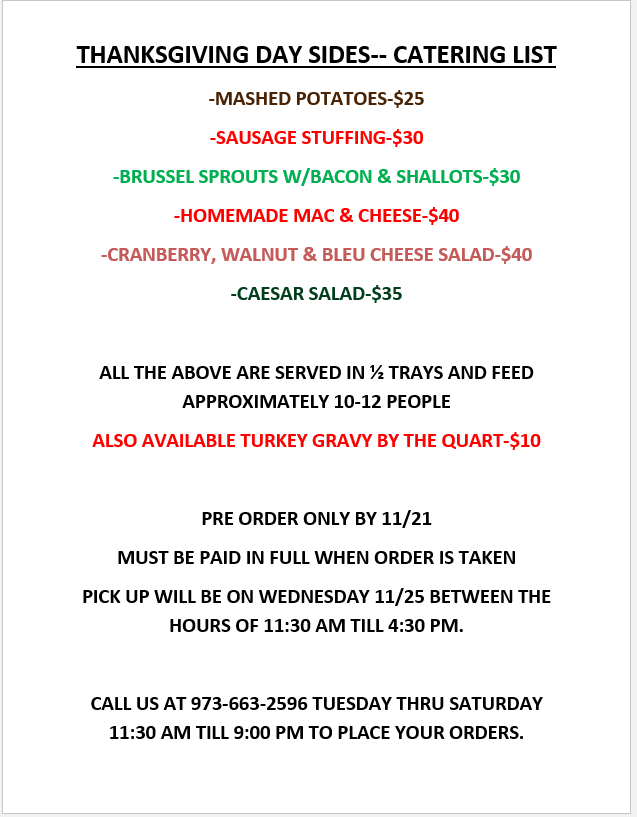 Outdoor Dining
We now have side curtains around our tables so that you can enjoy our outdoor dining in any weather. We love our customers and want you to be comfortable while eating well!
THANK YOU FOR BEING LOYAL CUSTOMERS!
900 State Route 15 N
Lake Hopatcong, New Jersey 07849